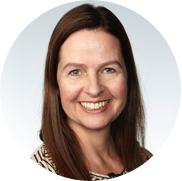 Kristin Daley
Founder
Kristin Daley has been providing strategic consulting services to food and consumer product companies since joining Swander Pace & Co. upon graduation from Stanford University in 1990. Over half her work has been M&A related, including over 75 due diligences. After she became a partner at Swander Pace, the firm merged with Kurt Salmon Associates, and Kristin continued doing strategy work with KSA for five years. She then left to create KD Strategy Consulting, recruiting several fellow former colleagues and staff over the next few years.
Kristin has also served as VP Corporate Development for Musco Family Olive Co. since 2007; this is a part-time role where she manages strategy, M&A, and new product innovation for the #1 branded olive company in the U.S. Additionally, Kristin serves on the boards of directors for McCain Foods Group, Inc. in Canada and Rubina Realty in the Chicago area.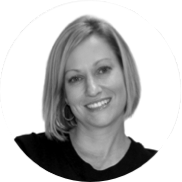 Stacy Baas
Stacy Baas is a brand strategist with 15+ years experience in branding, marketing, and design strategy. Her category experience is wide ranging, from retail and hospitality to technology and consumer packaged goods. As a strategist at global design firm Callison, she helped Hilton Hotels, Vail Resorts, and AT&T bring their brands to life in the context of built environments. Prior to Callison, she led global strategic projects for Microsoft, Corona Extra, and Panasonic as a strategy director for Fitch. Stacy's career began in consumer insights, conducting research around the globe for companies such as The Coca-Cola Company, Bacardi USA, and the Hain Celestial Group. She graduated with honors from Duke University.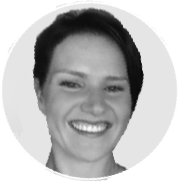 Caroline Chiles
Caroline Chiles has over 20 years experience in the food and beverage industry. Caroline met Kristin Daley at the start of her career at KSA in London, England, eventually moving to San Francisco, CA.
Caroline also spent several years in operations for food and beverage companies including Revolution Foods where she founded and led the Southern California operation, and Roll Global (renamed Wonderful Brands) working with Lynda Resnick's strategy group. She also had a brief stint at Goldman Sachs working in the Consumer Goods Investment Banking division. Caroline currently serves on the board of Hope Net, a southern Californian charity that keeps local food pantries operational. Caroline holds a BSc in Biology (Genetics and Biochemistry) from the University of Nottingham and an MBA from Stanford University.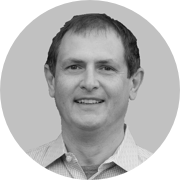 László Csuti
László Csuti has over 20 years of strategy consulting, M&A, and business development experience in consumer industries. Most recently, he was Vice President of Global Business Planning and Analysis for Driscoll's. He also started Driscoll's China and acted as interim General Manager, negotiating and securing critical licensing agreements and partnerships. Previously, he was a senior manager in the strategy and private equity practice of Kurt Salmon Associates (previously Swander, Pace & Co.) since 1998, where he worked with Kristin. He has been involved in dozens of M&A transactions with Fortune 500 and leading private equity firms. He currently serves on the advisory board of Western Growers Innovation Center & Technology. László holds an MBA from the Yale School of Management with distinction.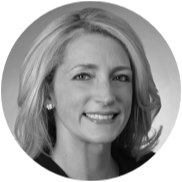 Kate Flynn
Kate Flynn has over 10 years of experience in the retail, food, and consumer products space. Prior to joining KD Consulting, Kate was a Manager at Kurt Salmon Associates, where she worked with both PE firms and strategic clients. Previously, Kate worked as a CPA for Deloitte. In addition to her consulting work, Kate is the founder & CEO of Swell Foods, a manufacturer of 'clean label' packaged snack foods. Kate has an MBA from Harvard and a B.A. in Business Economics from UC Santa Barbara.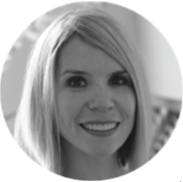 Jeni Golomb
As a marketer with 20 years of experience, Jeni Golomb has worked for Wrigley, ConAgra, Kimberly Clark, and others. Most recently, she was the Chief Marketing Officer at Daisy Brand, a family-owned sour cream and cottage cheese company. She has led iconic brands like Altoids, Slim Jim, and Huggies, developing brand strategies, creating award-winning consumer communication, and launching many new products. In 2018, she won the "Rising Star" award presented by The CMO Club, a global community exclusively for CMOs. Jeni has an MBA from Harvard Business School and a BS Electrical Engineering from the University of Michigan.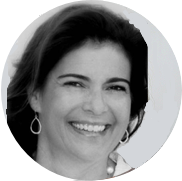 Tami Johnson
Tami Johnson has dedicated her career to working with leading consumer products companies. She was a consultant with Swander Pace & Co. for several years and more recently worked with Accenture Strategy senior management on high level strategic initiatives. She previously worked as a CPA for Price Waterhouse focused on middle-market growth clients. She also held operational roles at Helene Curtis and at a greeting cards startup. She holds a Bachelor of Science in Accounting from the University of Illinois and a Masters of Management from Northwestern - Kellogg School of Management.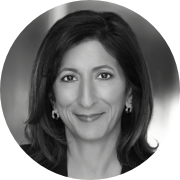 Renee LaBran
Renée LaBran has 25+ years of experience in the consumer space, including the food and beverage and personal care industries, as well as internet/ digital media. With experience as a management consultant, an operating executive and an investor, she is able to help companies drive growth and innovation and to manage in the face of disruption from new technologies, changing consumer needs, and other key trends. In addition to strategy development, she is also experienced in M&A and financial management.
After starting her post-MBA career as a management consultant with Monitor Company, Renée worked in executive roles for the LA Times, where she also co-founded two Internet start-ups. Renée later moved into venture capital, investing in consumer products and technology companies. In addition to her role as a senior strategy consultant at KD Consulting, she serves as a Board Director at Idealab and Sambazon, and is an Adjunct Professor at UCLA Anderson's MBA Program. Renee holds a degree in economics from UC Berkeley, and an M.B.A. from Harvard Business School.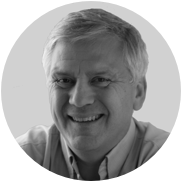 Mark Magers
Mark has 30+ years of experience in strategy consulting, M&A support, business development, engineering, and management. Prior to KD Consulting, Mark worked as a strategy consultant at Blue Water Group, Swander Pace/Kurt Salmon Associates, and Mars & Co, always focusing on strategy development. Additionally, Mark has spent 15 years in industry, with a focus on helping companies address environmental and social justice issues in agriculture and fisheries. He was a strategic adviser to both FishChoice.com and Future of Fish. He was President & CEO of Divine Chocolate, the world's first farmer-owned Fair Trade chocolate brand, and VP of Business Development at non-profit FairTrade USA, where he led the effort to expand certification efforts from a focus on coffee to a broader base of other products. Mark was VP Sales & Marketing for the largest US coffee grower, Kauai Coffee, and was a founding partner of The Coffee Review, which won two Forbes Best of Web Awards in 1999 and 2000. Mark holds an MBA from Dartmouth College, and a BS in Petroleum Engineering from the University of Oklahoma.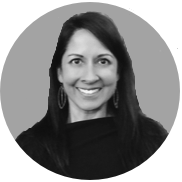 Arnita Multani Proffitt
Arnita Multani Proffitt has over 20 years of experience in brand marketing and strategy consulting in the consumer goods and retail industries. Her most recent position was Vice President of Brand Marketing at Williams-Sonoma. Prior to that, she was a brand marketer for multi-million dollar brands including Rold Gold Pretzels (Frito-Lay), Del Monte Fruit and Berkeley Farms (Dean Foods). In addition to her big company experience, Arnita ran marketing for a startup food company that manufactured fresh soups. Before becoming a marketer, Arnita was a management consultant at Bain & Company, Marakon Associates and Swander, Pace & Company. Arnita holds an MBA from the Stanford Graduate School of Business and a BS Economics from the Wharton School of the University of Pennsylvania. She has lived and worked in England and France.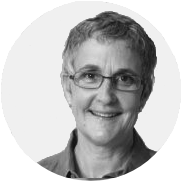 Karen Trilevsky
Karen is a successful entrepreneur with over 30 years of operational experience within the food & beverage industry. She has extensive experience with organizational strategy, scaling businesses, manufacturing processes, plant design, manufacturing equipment, and product development. Karen is also nationally recognized for her leadership role promoting social responsibility and sustainability. She is credited with creating the baking industry's first LEED-certified manufacturing facility.
Karen was the founder and CEO of FullBloom Baking Company, a wholesale bakery with over 250 employees that she owned for over 20 years and successfully sold to ARYZTA. FullBloom specialized in producing all-natural sweet goods for leading foodservice and retail grocery brands such as Starbucks, Jamba Juice, Whole Foods, and Trader Joe's. Product quality and innovation, coupled with Karen's expertise in building teams and designing efficient manufacturing processes, enabled FullBloom to consistently grow and expand capacity without outside equity financing. Under Karen's leadership, FullBloom profitably made the transition from batch processing in smaller plant footprints to continuous flow processing in a larger and highly automated facility.
Karen lends her operational and management expertise to due diligence projects as well as overall strategy efforts at KD Consulting.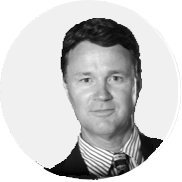 Andy Tully
Andy has over 25 years of strategy consulting experience for clients in the retail and consumer products sectors. He specializes in assisting clients with corporate & business unit strategy development, go-to-market and market-entry strategies, competitive assessments, and consumer insights. Andy has leveraged his extensive industry experience to council corporate and private equity clients across the full range of mergers & acquisition initiatives, from M&A strategy and acquisition search efforts to commercial due diligence, post-merger integration, and sell-side commercial vendor diligence projects
Most recently he served as a Managing Director of PwC's Deals Strategy practice focused on the consumer industry sectors. Previously he worked in the Private Equity & Strategy practice at Kurt Salmon and at Swander, Pace & Company. He has also worked at a leading food manufacturer, serving as Director of Corporate Development and later, Director of Foodservice Marketing. Having worked both as a strategy consultant and in line management positions in the consumer products industry provides Andy with a distinct point of view and deep industry knowledge to help clients advance their growth strategies and M&A initiatives.